FESTIVAL GUIDE
Hotels and Lodging in Cannes
Where to stay for the Cannes Film Festival
Of all the things you need to sort out as part of a trip to Cannes, accommodation is by far the most trying. Finding a well-located, affordable, and spacious place to stay in town during the festival is a mission unto itself. It doesn't matter whether you're an indie producer or a famous actor... as Uma Thurman found out some years ago when she gratefully accepted a $30 a night room in a hostel run by local hippies. Even Robert Redford is reportedly fond of recounting how he slept on the beach in Cannes many moons ago.
Cannes Hotel Search
We recommend using Booking.com to search for Cannes hotels.
Alternative Search From HotelsCombined
Search a range of hotel provider websites in one go!
If you don't see the search boxes above, you may need to turn off your ad-blocker.
Other Options
Apart from hotels, the other main source of accomomdation in Cannes for the Cannes Film Festival is apartments. The town has a large number of options for short-term rentals, suited to many budgets. As you'd expect, prices tend to be higher during the festival than at other times of the year, but apartment rental can work out as one of the cheaper options if you are travelling in a group.
Many private homes are also available for rental in Cannes during the festival. Check out booking services such as Immosol, Everything Cannes, Destination Cannes, Dovetail Foks, Central Cannes, and of course Airbnb.
Staying Outside of Cannes
If you're booking late and find it hard to locate something suitable in Cannes, staying in one of the surrounding areas is a workable alternative to sleeping on the beach (which may be your only other late/budget option). Golfe Juan, Antibes-JuanLes Pins, or Cannes la Bocca are doable options. If you have your own transport, or are happy to do buses by day and taxis by night, you can also stay in Le Cannet, Cap d'Antibes, Mandelieu-la-Napoule, or Mougins.
It is also technically possible to stay in Nice, but the commute back after a late-night event makes it a lot more hassle than it's really worth. And there's also a risk that you will feel isolated from the festival action, so it's not really recommended. You'll be better off in one of the other areas mentioned above.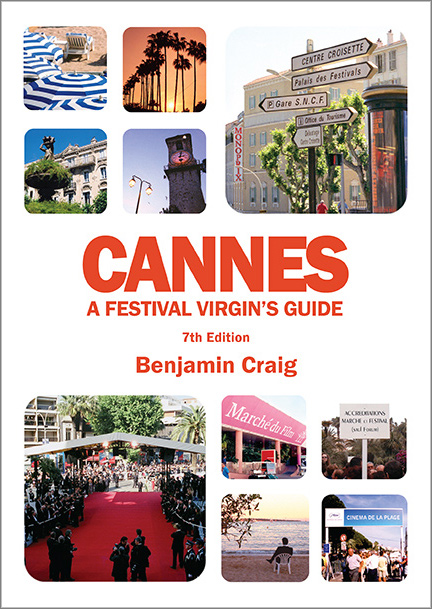 A full rundown on the 2024 Cannes Film Festival, is available in the book, Cannes - A Festival Virgin's Guide (7th Edition).
Find Out More >