FESTIVAL GUIDE
Flights to Nice Côte d'Azur (NCE)
The best airport for the Cannes Film Festival
For those flying in for the festival, the main airport is Nice-Côte d'Azur International, which is about 25km (16 miles) from Cannes. Despite having only two terminals, Nice-Côte d'Azur is France's second busiest airport, so a large number of regional and international airlines fly there, either direct or via major European hubs such as Paris, London, Amsterdam, Madrid, or Frankfurt.
A second airport, Cannes-Mandelieu is actually closer to Cannes, but this is mainly used by light aircraft, private jets, and charter flights, so tends not to be useful to festivalgoers.
Search for Flights to Nice
If you don't see the search box above, you may need to turn off your ad-blocker.
Airport Transfers from Nice to Cannes
Once you've arrived in Nice, getting to Cannes is fairly straight-forward. Most people opt to make use of the express shuttle service. Route number 210 departs from both terminals at Nice and the 25km (16 mile) journey takes about 50 minutes. The service operates seven days a week with the first bus from Nice at 8am. Shuttles run every half hour (except for first thing and last thing when they are hourly), with the last bus at 8pm. A one-way ticket is around 19.50€ and a return, 33€. It's also possible to get a local bus from Nice Terminal 1 to Cannes. It takes about an hour and a half, but it's only 1.50€.
A regular taxi from Nice to Cannes will probably set you back around 80€ - 100€ each way, either in a regular taxi or Uber. For those with money to burn, we recommend UberCOPTER.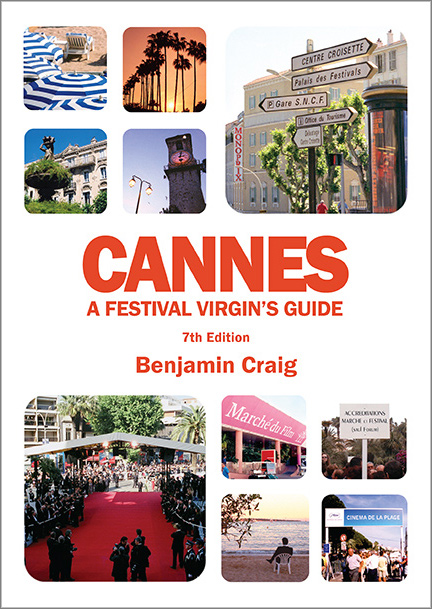 A full rundown on the 2022 Cannes Film Festival, is available in the book, Cannes - A Festival Virgin's Guide (7th Edition).
Find Out More >