CANNES FAQ
Where can I find a list of people and/or companies attending the festival?
The Cannes Film Festival is the largest film industry event in the world. For 10 days, virtually the entire world industry is in one place, which presents a fantastic opportunity to meet people who would otherwise have a plane ticket between you and their offices.

So how do you find out who's going to be in town? Well, any company worth their salt should have a presence in Cannes of some sort, but the easiest way to find out is to ask. If you have specific companies to target, get in touch with them and find out which of their people will be in Cannes and where they will be based.

To locate companies in sectors of interest (e.g. sales agents, financiers etc), probably the easiest place to start is the Market Guide. This is a massive book of all the Market attendees which is free when you register for a Market accreditation. It lists all of the companies and individuals participating in the Market and provides contact details. Ask around and see if you can get a copy of last year's guide – nothing will have changed much so it's perfectly good to build a target list. Obviously if your register for Market accreditation yourself, you'll be given a copy of the current guide when you collect your badge in Cannes.

Online, your best bet is Cinando. This site forms the basis of much of the data which ends up in the Market Guide. Access is free if you have Market accreditation or did so last year. Otherwise, there is an 85€ annual subscription charge.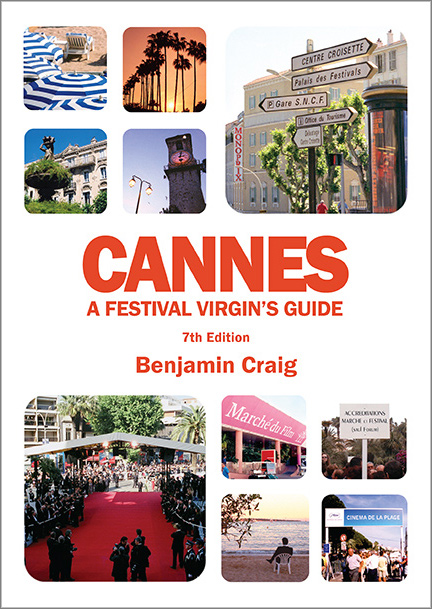 A full rundown on the 2024 Cannes Film Festival, is available in the book, Cannes - A Festival Virgin's Guide (7th Edition).
Find Out More >
< Back to the Cannes Festival Guide