GUIDE
New Tram Service at Nice Airport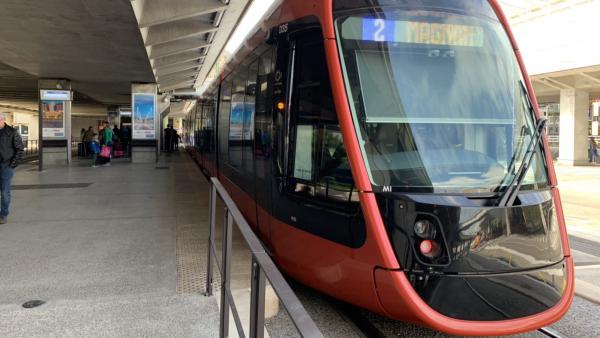 Construction work at Nice airport around the two main terminals has now been completed. The main target of the works was to extend the tram service from central Nice to the airport. The service isn't free (although travel between airport terminals is) , but as with most public transport in France, it's heavily-subsidised so prices are reasonable. Basic tickets are 1.50€ for a single.

In additional using the tram to travel to central Nice, you can also now travel to the Nice St. Augustin train station. Although it doesn't connect directly to the station, the nearest stop, Digue des Français, is short walk away. Previously it was 15-20 minutes walk from the airport. This is welcome news for festivalgoers, as the cheapest 'quick' way to get to Cannes is by train from Nice St. Augustin.

At the airport, the tram also provides a quick transfer between terminals. The airport terminal transfer bus still operates, but whether the bus or tram is quicker depends on your timing. The bus leaves fairly frequently, but has more stops along the way. The tram is direct, but only leaves every 10-15 minutes. Either way, there isn't much difference in the overall journey times, so it's best to grab whichever option is there when you exit the terminal. Note that all trams service both airport terminals, irrespective of the destination on the front of the train.
A full rundown on the 2020 Cannes Film Festival, is available in the book, Cannes - A Festival Virgin's Guide (7th Edition).
Find Out More >