FESTIVAL NEWS
Film and Television - Falling in Love again? The European Audiovisual Observatory announces its afternoon workshop in Cannes
The European Audiovisual Observatory, with the support of Médiamétrie / Eurodata TV Worldwide, is looking at the long-standing 'affaire' between cinema and television during its must-attend Sunday afternoon workshop in Cannes. Cinema and television
have long been pillow partners, but recent developments have had a deep impact on their relations:

* the multiplication of film pay-TV channels

* the recession of revenues for public and ad-financed channels has an impact on their capacity of investment in production,

* niche channels on cable, satellite and IPTV networks as well as new free channels created for digital terrestrial platforms use catalogue films to find their place on the market,

* European films remain in a minority position in the schedule of most TV channels,

* the principle of broadcasters' mandatory contribution to film production has been discussed in courts in Germany and in Spain

* the development of on-demand services has reinforced the position of the main broadcasters on the rights market but has also re-opened the debate on the windows and on the risk of delocalisation of audiovisual services.

So where does this relationship stand at the moment? Are the two old partners giving each other the cold shoulder? Or are they, au contraire, in the words of Marlene Dietrich; "Falling in Love again...? The Observatory will present its latest reports and data on this subject, an original study on audiences of films on TV will be presented by Médiamétrie/Eurodata-TV Worldwide and a panel will give the possibility to leading film professionals to debate on the recent challenges.

Workshop Details:

Conference organised by the European Audiovisual Observatory
Cannes, Palais des Festivals, 15th May 2011, 3pm - 5pm

The workshop is access free to all film market and festival accreditations.

* Welcome: Mr. Wolfgang Closs, Executive Director of the European Audiovisual Observatory

* The World Film Market in 2010 by Martin Kanzler, European Audiovisual Observatory

* European panorama: film scheduling on the traditional TV channels and pay-TV channels by André Lange, European Audiovisual Observatory

* The success of film on TV. An European comparative analysis,
by Jacques Braun, Vice-President, Médiamétrie / Eurodata-TV Worldwide.

* The role of broadcasters in the financing of the film funds,
by Susan Newman-Baudais, European Audiovisual Observatory

* Recent evolutions in the European legal debate on the principle of the broadcasters' obligation to invest in film production, by Francisco Cabrera, European Audiovisual Observatory.

Panel, moderated by

* Pascal Rogard, Director of the SACD (France)
* Martin Moskowicz, Chairman of the European Club of Producers
* Representatives of public and private broadcasters.

Questions to be discussed :

* How do you see the evolution of the relations between film and television?
* Are the provisions of the AVMS Directive efficient for the promotion of European film?
* Investment obligations called into question?
* The evolution of the window

This conference is organised with the support of Eurodata TV Worldwide.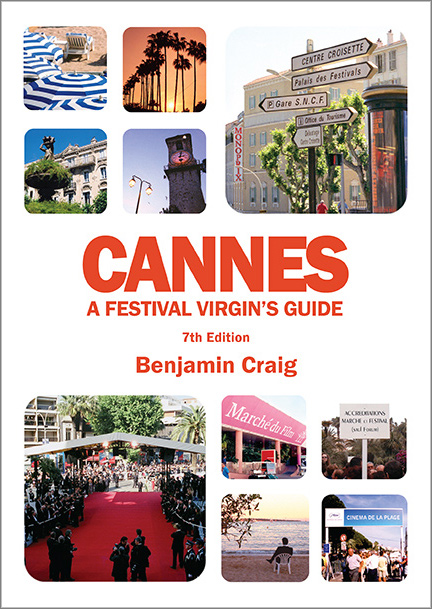 A full rundown on the 2024 Cannes Film Festival, is available in the book, Cannes - A Festival Virgin's Guide (7th Edition).
Find Out More >