FESTIVAL NEWS
Cinema de la Plage Screenings Announced
Of all the additions to the Festival in recent years, the Cinema de la Plage (beach cinema), held the most promise to add a truly unique addition to the event. However, historically the value of this venue has been diluted by a fairly weak programme which shunned official selection films in favour of screening more obscure fare from cinema of the past. So this year the announcement that the Cinema de la Plage programme includes some world premieres is whole-heartedly welcome.

This year's screenings include three world premiere documentaries: The Two Escobars (USA) by Jeff and Michael Zimbalist, Hollywood Don't Surf (USA) from Greg MacGilivray and Sam George, and Rock 'n' Roll... Of Course! (France) by Lionel Guedj and Stephanie Bebert. These premieres will be complemented by resorted prints and digital screenings of Fred Zinnermann's From Here to Eternity (USA), Ettore Scola's The Night of the Varennes (Italy/France), Franck Richard's La Meute (France/Belgium), JR's documentary, Women Are Heroes (France), Roy Rowland's The Girl Hunters (USA), and Jacques-Yves Cousteau's, The Silent World (France).

Cinema de la Plage is open to both festivalgoers and the public on a first-come, first-served basis at Plage du Midi in front of the Majestic Barriere Hotel.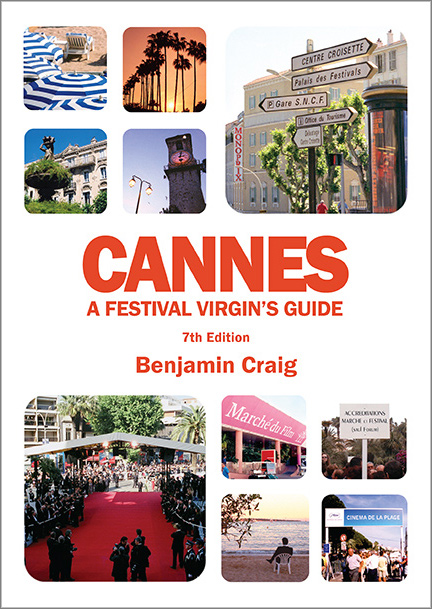 A full rundown on the 2024 Cannes Film Festival, is available in the book, Cannes - A Festival Virgin's Guide (7th Edition).
Find Out More >